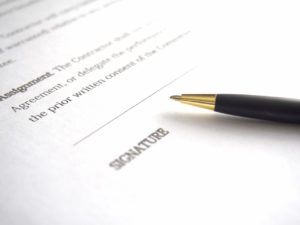 Do you plan on selling your pet company someday? If so, what kind of planning are you doing NOW to ensure the best outcome when it is time to sell or find a majority investor?
If you are like most business owners, the answer is unfortunately, "none."
The lack of planning and preparation around business transitions probably explains this sobering statistic: according to the Exit Planning Institute's "State of Owner Readiness Report" more than 70% of businesses (all sizes, across all industries) that are put on the market do not sell. Reasons businesses don't sell run the gamut, but include things like:
Owner has unrealistic valuation/sale price expectations
Owner has unrealistic deal term expectations
Poorly prepared financial statements
Declining revenues and/or profits
Owner dependence/lack of transferability issues
Customer concentration issues
Lack of investment in business intangibles—marketing, branding, system and process documentation, human capital
Most of these reasons can be minimized or eliminated if thoughtful exit planning is conducted prior to selling.
So what exactly is "exit planning"? Exit planning is a process by which all of the business, personal, financial, legal and tax questions involved in selling a privately owned business are asked and answered, prior to going through the actual selling process. The exit planning process also includes defining contingency plans for owner illness, divorce, burnout, or even their death.
When you first launched or took over your business, you may not have worried about any of these things. However, as your company grows, your overall responsibility as a business owner grows along with it. With every person added to your team, you have more people that are depending on you and your company for their livelihood. In addition, as a company's revenue grows and becomes more successful in the market, a business owner may be counting more and more on the proceeds of the future sale of their business to fund part or all of their retirement. If that is the case for you, then knowing the market value of your business and taking steps to maximize such value prior to your company's sale is critical.
Ideally you should begin the process of exit planning at least three years prior to when you actually want to sell your company. While that may seem like a long time, there is good reason for this recommendation. With that length of time, you can:
Review the current attractiveness and readiness of your business;
Identify areas for improvement that can be tackled prior to selling, that would result in a greater valuation;
Identify M&A advisors or business brokers(s) that may be able to assist you in the sale of your business, possibly provide a current valuation range for your business, and give you information on what the sale process would entail;
Assess your overall financial needs and goals from the sale
Address tax and legal issues prior to selling in order to maximize the net proceeds you take away from the sale of the business and minimize taxes paid;
Address personal and life goals related to the sale, and how the sale will impact you and your family;
Depending on the size of your business you may choose to find an exit planning advisor to help manage this preparatory process, or you can begin building your own team of business, finance, legal and tax advisors independently to address these issues.
Your business is likely one of the biggest assets you will ever sell, yet few people do any advance planning to ensure a happy and successful outcome when it does come time to sell. If you are planning on selling your business in the next several years, the time to start planning is now. Investing a little bit of time and money now with the right experts will have a significant return on investment when the time is right to sell. It will also minimize the chance of surprises during a sale process (and trust me – as an M&A professional, I've seen it all!) and increase the likelihood you can secure a premium price for your business.
Erin Fenstermaker, an 18-year veteran of the pet industry, is a Certified Exit Planning Advisor (CEPA) and M&A professional with BirdsEye Advisory Group. She holds two Bachelor's degrees and an MBA from Southern Methodist University, and also earned a dog training certification from Animal Behavior College. You may reach her at erin@birdseyeadvisory.com.