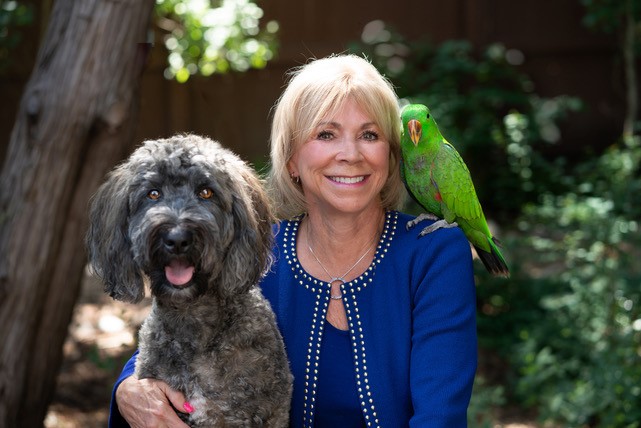 2021 was a record year for M&A, which I'm sure no one would have predicted at the start of the pandemic. Driving this activity was low interest rates, a huge amount of capital that needed to be deployed by investors, and incredibly robust tailwinds for the pet industry.
One increasing trend is private equity's interest in acquiring pet companies and building them over time into much larger organizations. You may have heard this referred to as a "roll-up" or "building a platform." It starts with the PE firm buying their first pet company (known as a platform), then adding additional ones (add-ons) over time so when they go to sell it after their traditional 4-6 year hold period, the company is worth significantly more than they originally paid for it. Examples are Platinum Equity's acquisition of Petmate then Cosmic Pet, Topspin's acquisition of SportPet then Mission Pet, and Alpine investors acquisition of Bocce's Bakery to create a platform called Antelope.
To learn more about the reasoning and mechanics behind this trend, I interviewed Leigh Randall, Managing Partner at Topspin Consumer Partners and Wendy Wen, CEO of Antelope.
You recently acquired a pet company to create a new platform. What was it about the pet industry that led you to make this acquisition?
Randall: We were encouraged by the increased humanization trend and pet adoption across demographics. Similarly, the shift towards greater work flexibility has made pet ownership more practical for many families. We believe these tailwinds are here to stay and, when coupled with SportPet's compelling products and capabilities, made it an attractive platform investment for Topspin.
Wen: First of all, the pet industry has amazing macro dynamics, with sales surpassing $100 billion in 2020. Consumer spend on pet food and treats increased by 10% to $42 billion, fostered by the bump in pet adoptions during COVID. Consumers are more conscious of the sustainability and health impact of the products they purchase and thus more motivated to buy high-quality options for their pets.
We launched Antelope with the vision of it becoming an omni-channel platform focused on delivering high-quality, natural pet products and services via a buy-and-build strategy. Bocce's really impressed us with their high quality, limited-ingredient products, their savvy branding, and their loyal customer base.
You are actively seeking add-on acquisitions. What qualities do you look for and will these new acquisitions be "merged" into your platform company or operated separately?
Wen: We are looking to partner with founders who share our vision for creating a better world for the health of our pets. The business needs to have strong integrity in their consumable products. In addition to being innovative, their products need to contain high-quality, natural, and premium ingredients.
New acquisitions will operate under their own consumer-facing brands but have shared Antelope infrastructure on the back-end. It's important for these brands to maintain their original identity and keep a consistent external-facing profile for their existing customer base.
Randall: We are looking for innovative companies with differentiated capabilities that will expand SportPet's product offerings, team, and capabilities into new segments of the pet industry. From an operational perspective, Mission Pets will be merged into the SportPet platform. We believe the combined business is a formidable player in the durable goods pet market.
Are there advantages for a Seller to selling as an add-on to an existing portfolio company versus selling to a strategic or to a PE firm who doesn't already own a pet company?
Randall: That decision depends on a seller's objectives as both approaches have their pros and cons. A sale to an existing portfolio company can be quicker and carry lower investment risk for the buyer, who is deeply knowledgeable of the sector. In addition, existing portfolio companies can often justify paying higher prices due to revenue and cost synergies that may be present post-transaction. On the flip side, sellers may lose control over their company after the sale as the parent company will drive operational decision making.
Wen: Absolutely! We come with a strong, passionate, animal-loving, and experienced management team. In addition, we have well-established omni-channel distribution relationships where we can immediately plug your brand in across a wide variety of channels to capitalize on increased revenue opportunities.
There are many choices available to entrepreneurs when looking to exit their business, and hopefully this article helped educate you around some of nuances of considering a sale to a PE-backed strategic buyer.

Carol Frank of Boulder, CO, is the founder of four companies in the pet industry and a Managing Director BirdsEye Advisory Group, where she has advised dozens of pet companies in M&A transactions, strategy, and exit planning. She is a former CPA, has an MBA, is a Certified Mergers and Acquisitions Advisory (CM&AA) and holds Series 79 and 63 licenses. She can be reached at birdseye@birdseyeadvisory.com