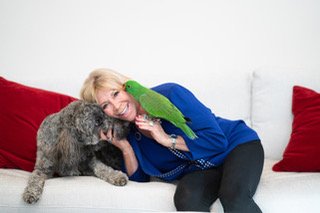 There has been a noticeable slowdown in pet M&A activity over the last year, primarily due to the combination of interest rate hikes and concern about a recession. In particular, given their dependence on leverage and loan availability, private equity activity dropped significantly in 2023. PE firms have reported to me that while their deal flow has slowed down, their interest in investing in pet companies has not.
However, the potential for a recession does not seem to be quite as risky given that the economy continues to grow at a robust pace and many buyers are compensating for high interest rates by "over-equitizing" – putting more equity down at the time a transaction closes with plans to re-finance once rates come down. While this strategy might result in lower valuations for some industries, that doesn't seem to be the case with the pet industry given that there is still way more money chasing good pet companies to buy than there are sellers. We are still seeing double-digit multiples for branded consumable companies with solid growth and margins; slightly less for non-consumables, but still very robust.
One trend I am seeing more of is the use of earn-outs to bridge the valuation gap since the industry isn't growing as rapidly as it was a few years ago, yet the valuation expectations of owners haven't shifted. These are payments based on the performance of the company post-acquisition and are usually based on reaching an agreed upon level of revenue or gross margin (I counsel my clients to never accept an earn-out based on EBITDA as they don't have much control over this post close).
I'm pleased to report that it seems like pet M&A activity is picking up for Q3 2023 and beyond. In addition to hearing about at least 8 new deals either in market or coming to market in the next few months, BirdsEye is experiencing increased interest from clients considering launching a sale process in the coming months.
I always like to remind both my clients and investors is there is no sign that the pet industry is going to shrink or lose its' luster. Gen Z's and Millennials are leading the growth, which is good news for pet company owners as they have many more years of pet ownership in front of them, along with their propensity to treat their pets like children, devour information on labels, and postpone having kids. I just don't see a world where these pet parents would stop offering their pets the "best of the best," giving comfort to acquirers that their money is being invested in an industry considered "recession proof."
Carol Frank of Boulder, CO, is the founder of four companies in the pet industry and a Managing Director BirdsEye Advisory Group, where she has advised dozens of pet companies in M&A transactions, strategy, and exit planning. She is a former CPA, has an MBA, is a Certified Mergers and Acquisitions Advisory (CM&AA) and holds Series 79 and 63 licenses. She can be reached at birdseye@birdseyeadvisory.com