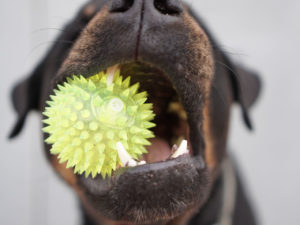 The last six months has seen a big surge in the sale of pet durables (aka hard goods) companies at very solid valuations. My firm was involved in three transactions – the sale of Ultra Paws to R2P Pet, the sale of Planet Dog to Outward Hound, and Gen7 Pets to Petmate. There was also the sale of Kurgo to Radio systems and R2P Pet (and soon Our Pets) to Hyper Pet. Whew! While I don't know if this activity is unprecedented, I can't remember a time with so many pet durables transactions in such a short period of time. Why has there been such a frenzy and willingness to pay premium multiples? Is this level of activity expected to continue? I reached out to the CEO's of the acquiring companies to get some answers and perspective.
My research started with a conversation with Kyle Hansen, CEO of Outward Hound, long time pet industry entrepreneur and the veteran of many acquisitions over the years – on both sides of the table. Kyle is extremely excited about the addition of Planet Dog to their portfolio, particularly as it adds a "Made in the USA" aspect to their product offerings.
He believes that shifting consumer behavior is one of the reasons there has been an increased interest in pet durable M&A transactions. A few years ago, only a handful of people were buying their food online, which somewhat protected brick and mortar from declining hard goods revenue. Now consumers are increasingly purchasing their food online, resulting in fewer visits to B&M retailers. Some small companies are struggling with the changing landscape and the need to up their online game. Many of them don't have the capital and resources to take advantage of this shift, so they look to partner with a larger company with more sophisticated online capabilities. Kyle believes the consolidation will continue. "It's inevitable."
In speaking to Alice Tillett, CEO of Petmate, pet product manufacturers are under continued pressure to grow and innovate or risk losing shelf space. The acquisition of Gen7 Pets added a whole new product line to their already vast and robust offering. She added that the addition of premium pet food to the Food, Drug, and Mass channel means that many pet owners are picking up their food at the grocery stores, which don't stock nearly as many durable pet products as pet specialty. As the saying goes, there is strength in numbers, and the smaller companies are under marketing and pricing pressures from behemoths like Amazon and Chewy and are finding it appealing to join forces with larger, better-financed pet companies.
One of the key drivers behind the R2P Pet acquisition of Ultra Paws was the desire to bring a branded, high-margin product line into their portfolio in advance of them going to market for sale. R2P Pet is known for their robust overseas manufacturing capability, but not for any one particular brand, and Ultra Paws offered a strong brand, strong patents, and a very loyal following. R2P Pet knew acquiring this brand could strengthen their valuation during their own sell-side process, as, in general, the stronger the brand, the stronger the valuation multiple.
Willie Wallace, CEO of Radio Systems, notes that they rely on acquisitions for half of their growth plan. They look for great, fast growing companies and products in adjacent categories in the cat and dog space they believe would benefit from scale in terms of product development, distribution and customer contact. The travel category is growing three times faster than overall pet supplies and Kurgo had been outstripping that, so it was a great fit and complements the products they have in that category through the Solvit acquisition. He doesn't see their desire to grow through acquisitions slowing down anytime soon.
Hyper Pet CEO Tim Blurton admits that they didn't start out planning to acquire two pet durables companies in such a short period of time, but once the opportunity presented itself, they realized they had a game-changer on their hands. All three companies (Hyper Pet, R2P, and Our Pets) have complementary strengths and for the most part don't compete directly against each other. He believes that by banding together, they can better compete with everyone else. He's thrilled that the management teams of all companies are staying on board to help take the new business to the next level.
Tim believes that one of the reasons so many pet durables companies are putting themselves up for sale is that owners are afraid that the high demand and strong multiples may soon disappear. Private equity was slow to get excited about accessory companies, but now these businesses are smack in the middle of many of their radar screens….but for how long? Outward Hound, Petmate, and Radio Systems all traded in the last year or so to PE firms. In order to compete with these ever-growing companies, it will take more and better resources. The bar is being raised and smaller businesses need to keep up. Ultimately, some entrepreneurs will sacrifice pure independence for the ability to be part of a larger, more sophisticated operation.
Finally, the question that many of you have on your mind – how long will these high multiples keep up? I've been selling pet companies for 10 years and have yet to see a dip in the desire and willingness to pay a premium for good pet companies. Multiples in the high single-digits are standard for growing, branded companies with solid gross margins, with double digit multiples being paid on occasion for high growth, high EBITDA companies. While no one I spoke with thinks valuations are on the decline, they don't see them increasing above and beyond where they are now, especially with a potential recession on the horizon.
Carol Frank of Boulder, CO, is the founder of four companies in the pet industry and a Managing Director with BirdsEye Advisory Group, where she advises pet companies in M&A transactions and Exit Planning.  She is a former CPA, has an MBA, is a Certified Mergers and Acquisitions Advisory (CM&AA) and holds Series 79 and 63 licenses.  She highly values and incentivizes referrals and can be reached at cfrank@birdseyeadvisory.com.